Ancestry
Cecil was descended from a long line of distinguished ancestors including: the noted Puritan Divine Edward Polhill (1622-1694); the lessee of the Theatre Royal and Covent Garden Theatre (the Royal Opera House), Frederick Polhill (1798-1848), and several MPs and officers of the British Army. His father, Frederick Charles Polhill (1836-1881), was Conservative MP for Bedford (1874-1880), High Sheriff, Justice of the Peace and Deputy-Lieutenant of Bedford. When Frederick married Emily Frances Barron, the granddaughter of the enormously wealthy aristocrat Sir Gregory Page-Turner, 3rd Bt. of Ambrosden, in 1852 he affixed "Turner" to his own surname, as was the custom when marrying into a wealthy family. When Cecil was born in 1860, therefore, he was known as Cecil Henry Polhill-Turner until he removed the Turner part by deed poll, in 1902, to "suit the times."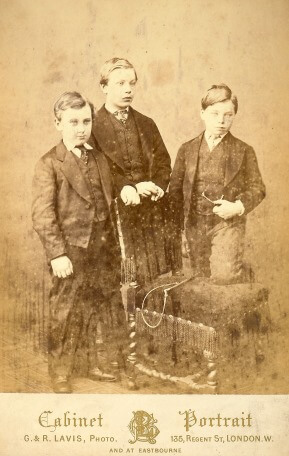 Early Life (1860-1885)
Cecil had, by his own admission, a privileged upbringing. He attended Eton, then Jesus College, Cambridge, in 1879, and then after "three trainings" with the Bedfordshire Militia he was gazetted into the 2nd Dragoon Guards, the Queen's Bays (a cavalry regiment), as a Lieutenant in his early twenties. He had a promising career in the Army and an almost guaranteed life of privilege and comfort ahead of him, but it was not the life he chose. He was influenced at this time by a combination of evangelical Christianity as espoused by D. L. Moody (1837-1899), amongst others, and the overseas missionary movement through J. Hudson Taylor (1832-1905) of the China Inland Mission. He was not the only figure drawn from the upper-middle and upper classes to be affected by these influences. His brother, Arthur Twisleton Polhill (1862-1935), and five others associated with Cambridge also felt called to join the China Inland Mission. In 1885, after a private meeting with J. Hudson Taylor, Cecil himself finally decided to join the China Inland Mission. The group was collectively known as the "Cambridge Seven" and included: C. T. Studd (1860-1931) former captain of the English cricket squad; Montagu Proctor-Beauchamp (1860-1939) son of Sir Thomas William Brograve Proctor-Beauchamp, 4th Baronet; Rev. William W. Cassels (1858-1925), subsequently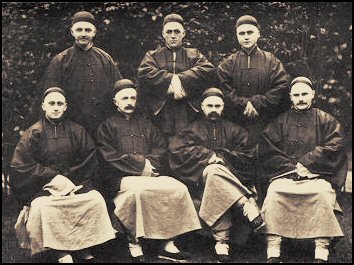 Bishop Cassels; Stanley P. Smith (1861-1931) the son of a London surgeon and Dixon Edward Hoste (1861-1946) a former lieutenant in the Royal Artillery who later succeeded J. Hudson Taylor as General Director of the China Inland Mission. The Cambridge Seven left London for China on 5 February 1885.
China, India and Tibet (1885-1900)
In China, the seven laboured under some of the most difficult circumstances imaginable. Cecil Polhill felt drawn towards the people of Tibet, and he laboured on the Sino and Indo-Tibetan borders, perhaps under some of the most difficult conditions of all the seven for the best part of fifteen years. In 1900, a violent uprising, known as the Boxer Rebellion, swept across China. Many missionaries and many thousands of Chinese Christians were murdered. All mission work ceased until the danger subsided. Polhill was by this time married with five children, and both his wife and son were very ill. He returned to England, in 1900, but his wife and son died within a few years.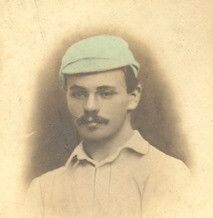 Intermediary Years in England (1900-1908)
Between 1899-1900 Cecil inherited his family estate, Howbury Hall, in Bedford and the considerable fortune of his uncle Sir Henry Page-Turner Barron, 2nd Baronet of Glennana and Waterford (1824-1900). Confined by his estates and the health of his family to remain in the UK, he joined the China Inland Mission Home Council in London. From here Cecil did what he could to promote mission to Tibet, but it became clear that the China Inland Mission was not as enthusiastic about mission to Tibet as he was. The unsuccessful military expedition into Tibet (1903-04), led by Colonel Francis Younghusband, only made matters worse for missionaries hoping to enter the region. At this time, Polhill also became very interested in revival movements. He set up prayer meetings for revival; he read revivalist literature and he travelled to Wales to hear the Welsh revivalist Evan Roberts in 1906. In 1907, he made a short-term trip to China in the hope of reviving mission to Tibet. He was not encouraged in this endeavour by the leaders of the China Inland Mission, but his visit coincided with the eruption of the Pentecostal Revival at the Azusa Street Mission Hall, in Los Angeles, California. Polhill probably received news of the revival while he was still in China, and he immediately made plans to visit on his return trip to England.

Pentecostal Pioneer (1908-1925)
Polhill arrived in Los Angeles in January 1908. He subsequently had a pentecostal experience of his own that would mark a new phase of his life lasting seventeen years. He began this phase as he meant to go on by making generous donations to Pentecostal missionaries (such as H. M. Turney) and Pentecostal buildings (such as paying off the mortgage on the Azusa Street Mission Hall). Shortly after his return to England he made contact with the small but growing community of European Pentecostals. He met with many of them at the annual Whitsuntide (Pentecost) Conventions held by fellow Anglican, Rev. Alexander A. Boddy, at his church in Monkwearmouth. For years Polhill financially sponsored numerous pentecostal initiatives including: conferences, literature, church buildings, ministers and evangelists. He was probably the single largest donor to early Pentecostalism. Crucially, however, he channelled the fervent missionary zeal of the Pentecostals into an organised training programme through his initiative called the Pentecostal Missionary Union. By doing so Polhill was finally able to fulfil his vision of a dedicated missionary force on the Tibetan border.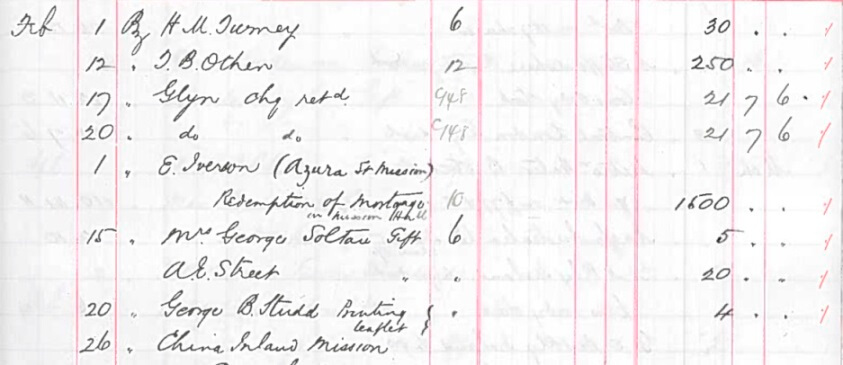 Later Life (1925-1938)
After seventeen years at the forefront of Pentecostalism, Polhill amicably resigned from his position as president of the Pentecostal Missionary Union in 1925. The immediate cause of this was probably a vote in favour of the PMU amalgamating with a new British Pentecostal denomination called the Assemblies of God for Britain and Ireland. Polhill was an Anglican, so he abstained from the vote. Polhill's post-pentecostal career was as fascinating as ever. He returned for short-term trips to China and India where he helped support the ministry of the Indo-Tibetan Christian pioneer Gergan Dorje Tharchin. He also exchanged correspondence and gifts with the thirteenth Dalai Lama, Thubten Gyatso (1879-1933), and took an active interest in mission both Pentecostal and non-Pentecostal until his death in 1938. He did not live to see the complete fulfilment of his vision of a pentecostal-style spirituality practiced in the traditional denominations, but the Charismatic Movement did eventually sweep the country from the 1960s onwards. His legacy remains as one whose contribution to the Pentecostal-Charismatic tradition was pivotal. He helped pioneer a tradition that now encompasses an estimated five hundred million Christians worldwide and has been dubbed "the third force in Christendom."
J. M. Usher,
Editor.
Figures: 1. The three Polhill brothers c.1870 (L-R): Arthur, Fiennes and Cecil; 2. The Cambridge Seven in Shanghai, in 1885. Back row (L-R) C. T. Studd, M. Beauchamp, S. P. Smith; Front row (L-R) A. Polhill, D. Hoste, C. Polhill, W. W. Cassels; 3. Invitation to prayer meeting for revival; 4. A portion of Polhill's cash book showing various donations.